Älmhult municipality begins cooperation with Generation Waste
Älmhult municipality begins collaboration with Generation Waste to reduce food waste and thrive for sustainability.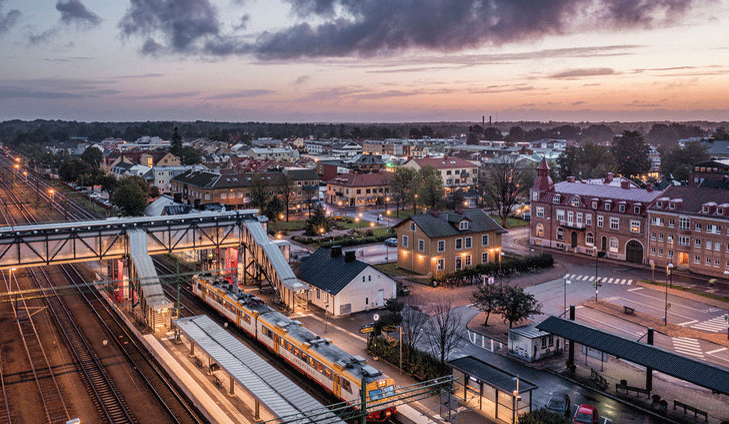 Älmhult municipality is a municipality in central Kronoberg county in southern Sweden with 5 urban areas. In 2021, Älmhult municipality is perceived as one of the safest municipalities in southern Sweden with an index value of 1.22.

Älmhult Municipality about Generation Waste
Generation Waste's educational model for food waste measurement responds to the need we have in the business to create an understanding of the connection between throwing away food and money throughout the organization. We see this as necessary for us to succeed in our work with the sustainable meals of the future.

Älmhult Municipality in collaboration with Generation Waste
The method for measuring food waste must be able to contribute to creating good conditions for being at the forefront of public meal work from a national perspective in the future. More knowledge in the business about sustainability in general and food waste and increased awareness about the handling of raw materials in particular. "As a business manager, it is of course also a hope to minimize unnecessary costs in the business and instead be able to put even more resources into developed meal selection in the future," says Cecilia Blidö, Älmhult Municipality.

Advantages of the Generation Waste digital system in the Älmhult Municipality restaurant/school kitchen
The simplicity of making follow-ups for both kitchens and budget managers in short. What is flexible and pedagogically clear for employees to handle is also done. Follow-up and control are also set if it is a continuous measurement that is easy to follow. It is important to have a management system that can help follow up on smart goals and achieve them by involving all employees.

The importance of sustainability work in Älmhult municipality's public kitchen
When Cecilia is asked Why it is important to work sustainably in the public meal and what future goals the municipality has in its sustainability work, she answers: We need to do our part when it comes to achieving the global environmental goals, contributing to the goals in the national food strategy and of course to the local environmental goals in Älmhult municipality. It is essential to use raw materials and resources in the maximum way. Working sustainably is a matter of environment and climate as well as economics.

The key to good sustainability work
Knowledge and commitment. Everyone needs to be inspired to want to contribute to sustainable meal work, and with more knowledge, a commitment is also born. If there are also simple tools and methods to use and support throughout the organization, we can go far with joint efforts. We encourage our employees to use more of their creativity in serving and to work actively to attract diners to taste our climate-smart dishes. The hope is that it will be joyful for all parties, says Cecilia.

When Cecilia is asked how Älmhult municipality trains its staff on how to reduce food waste and the consequences and cost of food waste, she answers:

We have set up "Kunskapsforum Måltid" which are recurring training opportunity several times a year for all employees in the kitchens. It provides theoretical and practical further education in everything from sustainable meals, food waste, and guidelines for good meals in school, preschool, and care to how it is possible to develop the serving to attract diners to eat more plant-based and create curiosity for more climate-smart food choices. The need is great to broaden knowledge in the kitchens but also to join hands with both the school's and the care's activities where we could integrate meals more actively as a resource in their activities. More consensus and a holistic view on this subject are of course important.

"Everyone likes food and many like food". It is a joy for us who work with the meals every day with commitment from the businesses as well as from relatives and guardians, but we also see that there is a need for more knowledge and understanding in sustainability issues linked to meals".